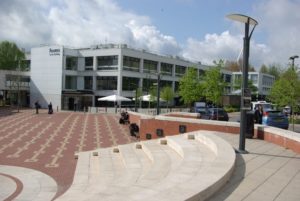 Settling in
Settling into Warwick University has been tough with no access to the library for one month. I've now officially got access to everything at Warwick. I moved here from Falmouth, Exeter University, with my supervisor Sarah Moss. And there are some great training courses I can go on in the Comparative literature and Sociology departments. On qualitative and quantitative methods. At present I'm focused on applying to funding through Warwick and the Chancellor's Fund, though it is highly competitive I hope I'll be able to demonstrate all the hard work I've put in this year. There isn't much parttime work available unfortunately. But looking for something linked to my research such as in a school or department at the university. [update, I didn't get any grants! For the PhD, but won an IATL fellowship following my PhD, after working three parttime jobs on campus to fund the PhD, one of which was as a resident tutor living in dorms with student for mental health care].
Youngminds
I had a great meeting with Marcia Harvey, a regional participation manager at Youngminds on Friday. She is doing some amazing work with groups in Birmingham, Wolverhampton, and the surrounding areas. I'm hoping that there may be potential to work together on some common goals in the future. The first step was to write an article on mental health and storytelling for their website.
Where is Emma now?
I'm writing. Returned to my first passion, and to fund that while writing books inspired by my PhD experiences and learning, I am offering proofreading.
You can see my books here.
A quote from A Friendship of Thistles: a heart-warming tale of friendship and Scotland.
'Hector!' Heather flings her sleeves wide open – the Scottish-wide ban on household visits be damned – a piece of her heart has returned to her. Small flecks of rain speckle Hector's glasses and raincoat, though not enough to dampen her woollen dress. 'Where's Fran?'
Hector's shoulders stiffen. 'Fran threw me out.'