The solution for more impact is better readability
Universities place a lot of emphasis on impact. So, if you want to become an academic, impact is everything. A journal article by Freeling,  Doubleday, and Connell (2019) states:
"Peer-reviewed articles are the currency of science. They create knowledge and enable discovery. Despite this fundamental role, peer-reviewed articles tend to be written in a dry, dense, and impersonal style that can be challenging to read and understand (1–4). There are many potential benefits for writing in a more accessible style, from promoting much-needed communication among disciplines to making science more accessible to a broader community (5, 6). But good writing takes time for both the author who writes it and the institutions that teach it. So, is there really any benefit to writing better? We believe there is, and we believe our preliminary research underscores that conclusion."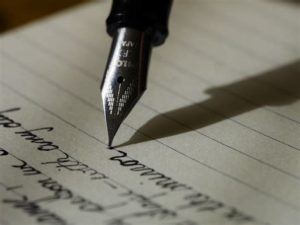 Better text increases a paper's reach
"Is there a benefit to writing better? Our model suggests that increases in clarity, narrative structure, and creativity could translate to a boost in citations. Interestingly, an increase in citations was related to journal influence so that researchers publishing in broader journals had a greater increase in citations (impact factor 12, 74%) compared with researchers publishing in local or specific journals (impact factor 3, 26%). This suggests that the traditional style of scientific writing appears to restrain citations, but clarity, creativity, and narrative could remove this restraint and maximize citations."
To have your journal article read by a native-English speaker please get in touch.
Continue reading the article here…
In terms of productivity: to get pucblished you have to write. In her book How to Write A Lot, author Paula Sylvia suggests that many academics struggle to finish pieces of writing that they have started, including grant proposals inside a frantic academic schedule. The solution to writing it all while still having a life?
She provides some tips such as setting up a writing group (for motivation), and selecting focused time (even if you just have 15 mintues) on book, journal article and grant writing. Designating short bursts of time can focus the mind. She also gives tips about each of these different kinds of texts.
Who is Emma Parfitt?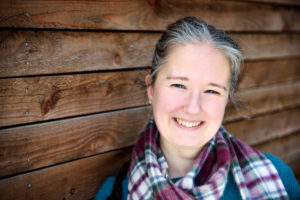 Emma Parfitt is a proofreader with 18 years of writing experience with businesses, academics and creative writers. She obtained a Creative Writing MA (St Andrews University) and a PhD in Storytelling (Warwick University). Then set up her own proofreading business and became a published author of fiction as well as academic literature such as Young People, Learning & Storytelling (Palgrave Macmillan). Her latest book is A Friendship of Thistles based on a friendship in Edinburgh, Scotland, during lockdown/Covid.
Get in touch for all proofreading services here!