Reference trouble? Quotations and source lists can be tough. Referencing a document and confused between Chicago, APA, Harvard or MLA? Here's a quick cheat guide. When in doubt remember the trick is consistency when citing references. So pick your preferred style below and stick with it.
Referencing Chicago
The key information you will need for your reference is always author name, date, title of work, publisher (journal/book) and page numbers.
Then order for Chicago as follows: Surname, name. "Title capitalised." Journal name volume number, issue number (year): page numbers.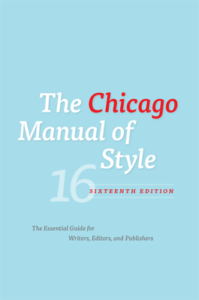 For more help with Chicago check this out.
Reference APA
Other information might change in order, but if you have the essentials it's hard to go wrong.
For  more help with APA go here.
Reference Harvard
Author, author initial. (year). Title. Edition. Place: publisher.
For more help with Harvard.
Tip: there are problems with software that generates bibliography lists. So to avoid being caught out near submission write up your source list in a word document as you go and save it more than once in different locations.
MLA
Surname, name. "Title." Journal Title journal vol. issue number (date): page numbers.
For help with MLA check this out.
If you need furthur help checking a bibliography or other university document? Get in touch.
Common issues
Some of the most frequent problems I am asked to fix in the bibliography involve:
(A) Missing information,
(B) Inconsistent formatting.
Key things to look out for are if the punctuation marks are consistent and correct in every entry. Do all online sources have a DOI/http link consistently formatted? You may also find that titles are not formatted in the same way. I also find that students cut and paste refs from Google Scholar without checking for errors (which I frequently spot in missing volume or issue information and missing page numbers).
This is why people hire me as it takes a lot of time to go over, less if one is an expert.
Otherwise, chose a reference style (or follow university guidelines in the first instance) and collect referencing information correctly the first time you read a document. I used a spreadsheet for everything I read in my first PhD/doctorate year. This was important as I had heard about difficulties with list generators and wanted to create a master Word document to later use in my final year. A little planning goes a long way.
Who is Emma Parfitt?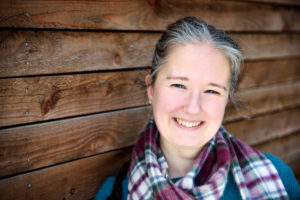 Emma Parfitt is a proofreader with 18 years of writing experience with businesses, academics and creative writers. She obtained a Creative Writing MA (St Andrews University) and a PhD in Storytelling (Warwick University). Then set up her own proofreading business and became a published author of fiction as well as academic literature such as Young People, Learning & Storytelling (Palgrave Macmillan).
Get in touch for all reference and proofreading services here!