Friendship(s) come in many packages. Once of my best friends being writing. And the time has arrived for my next publication! Read a sample or buy it now.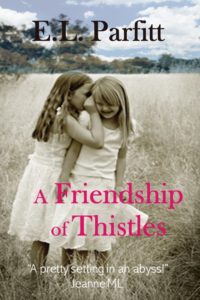 A Friendship of Thistles: book summary
Read with a friend! A Friendship of Thistles is THE book to read with your closest friend, or group of friends. With great discussion points for a book group. With that said, it's also for you if you've never had a friend nor sustained a thirty-year friendship, or fallen out with a friend and are wondering how to repair the damage done.
'Where have you been?' Hector asked. He unfisted a crumpled sheet of test results.
Heather said, 'You're all bones.'
'Fran, threw me out.'
'And?' she asked.
Two women. Multiple secrets. The question is: how to forgive your best friend with a heart full of thistles?
The story of Heather and Fran brings Edinburgh alive, during lockdown from 2019 to 2020. From a working-class perspective, Parfitt has created a memorable in-depth look at friendship and community. A Friendship of Thistles is also the story of a nation divided. Through the lives of Fran and Heather, Parfitt gives her readers the story of a country and its people undergoing stupendous change to remind us of the importance of community.
Recommendation
'When Hector talks about politics, or when you talk about Covid-19: it is part of people's lives, and the sense of community grows gradually. We feel that the virus impacts their lives, and we are emotionally concerned and connected with them. Stocking food and cans, the pressure to obtain a grant from the government, the craving for a bit of warmth, it's very real.'
—Jeanne ML
A bit of history about the setting
Friendship or best friends and forgiveness were my core themes. This book is set in Edinburgh in 2019. I started pre-Covid, thinking it would have a post-Brexit theme, then Covid-19 happened so I rewrote it to reflect the contemporary setting and what my characters would experience.
Read more below and see a sample! And you can access more of my books here.
Who is Emma Parfitt?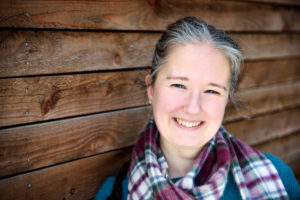 Emma Parfitt is a proofreader with 18 years of writing experience with businesses, academics and creative writers. She obtained a Creative Writing MA (St Andrews University) and a PhD in Storytelling (Warwick University). Then set up her own proofreading business and became a published author of fiction as well as academic literature such as Young People, Learning & Storytelling (Palgrave Macmillan).