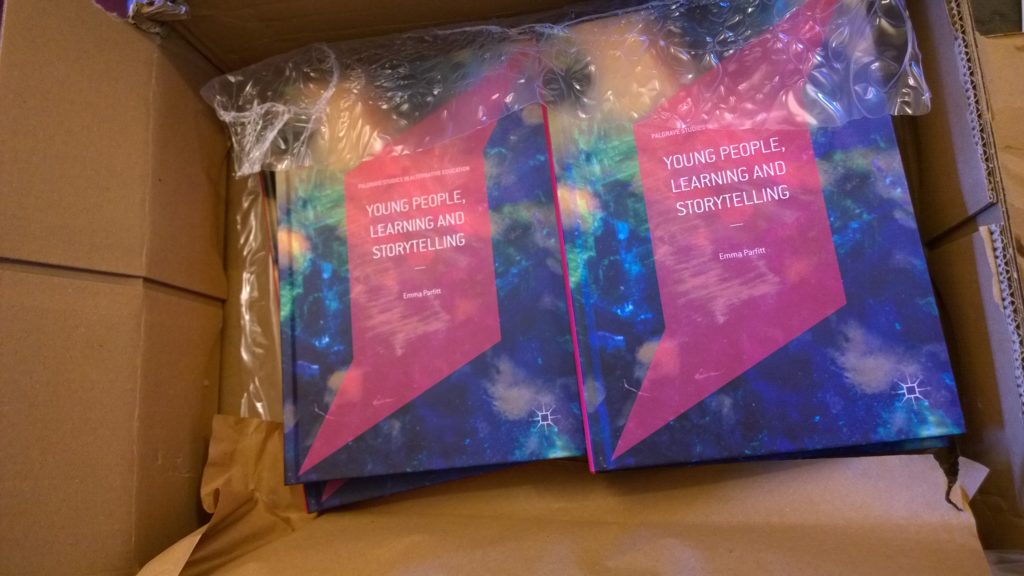 Writing? To write one must write. Also, improving one's writing is a constant learning process. I wrote a book review in 2017 (published in 2018 in International Sociology).
Book review
Review: Ulrich Bröckling, The Entrepreneurial Self: Fabricating a New Type of Subject. 
Today, I recieved a box of hardback copies of Young People, Learning and Storytelling (published with Palgrave Macmillan)
Strange to read my short article after a year, even stranger seeing the book that took me four years to research, and one year to write (with book proposal writing inbetween).
When I reread the article I saw some room for improvement. I think this is more apparent to me now because I have read a lot of things about improving academic writing and edited the work of others. The article was gladly accepted, still I can see some room for improvement. For example, tip of the day: avoid the word 'it' and use something more precise.
When I looked at my research book I'm proud because I wrote the book I wanted to. The arrival of the box below tells me that it's time to face a new writing challenge… bring it on!
Find out more about my book here.
Update: since writing this text I have started my own proofreading business as a way to support myself whilst writing. I have helped academic books be published such as Art as an Institution (Alberto Cossu) and published more fiction such as A Friendship of Thistles (a novel about friendship during Covid), Shattered Roses (a beauty and the beast retelling based in a nursing home) and Seascape (a collection of fairytales).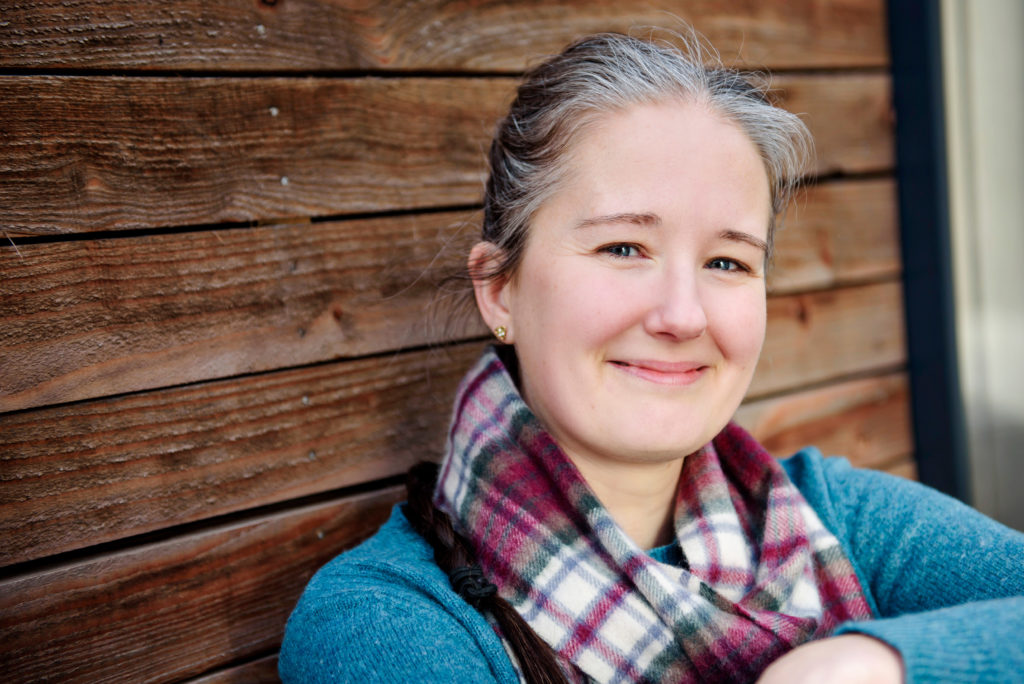 As an introvert haunting the corners of storytelling festivals, it's incredibly difficult to track Emma down. She's best known for writing Scottish fiction about working-class women and communities and their misrepresented lives.You can find her recent book A Friendship of Thistles here. Or hire her for proofreading here.