What documents can I help you with?
Proper grammatical usage ensures that key points travel effortlessly to the reader's mind.
My catchphrase is "helping people to craft great writing". I'm here to refine your business documents to look professional.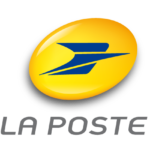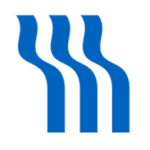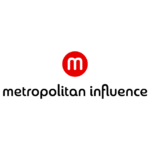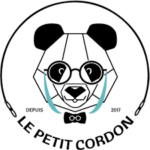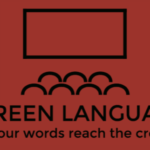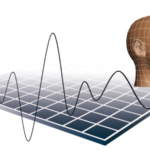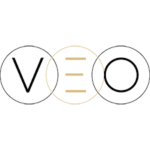 "Emma perfectly corrected my e-Commerce site in English. She got involved and didn't hesitate to ask questions when a service or functionality on the site was unclear. I will not hesitate to appeal to her in the future. I recommend it!"
"I appealed to Emma Parfitt for the correction and editing of posts that I publish for my blog and as part of the marketing of my company. The fact that Emma is a native-British speaker played into my decision to work with her. I appreciated the quality of her work, her speed and punctuality. She took into account the needs of my customers, but also suggested some modifications rather than imposing them. My documents were already correctly written before submitting them to Emma, but they were greatly improved through her editing, especially in terms of style. For these reasons, I will continue to work for Emma in the future and recommend her without hesitation."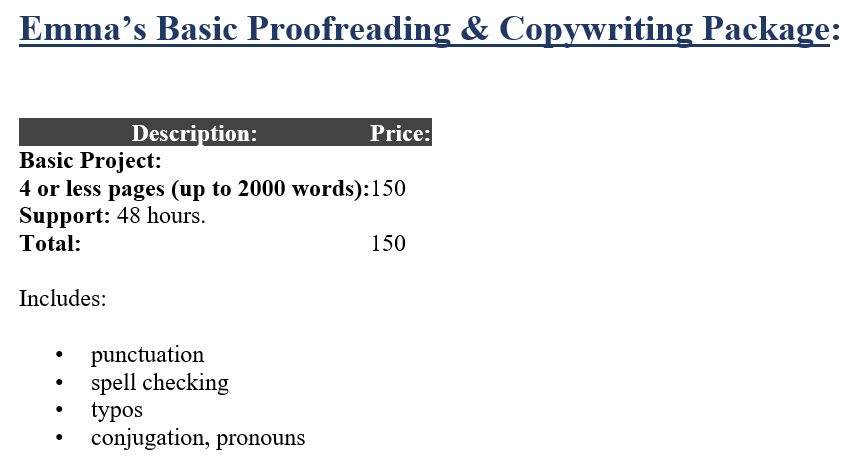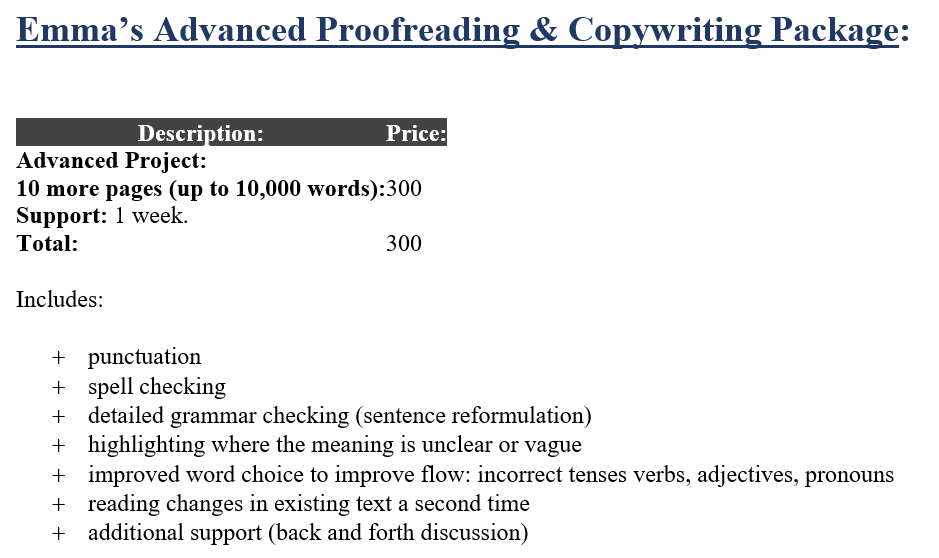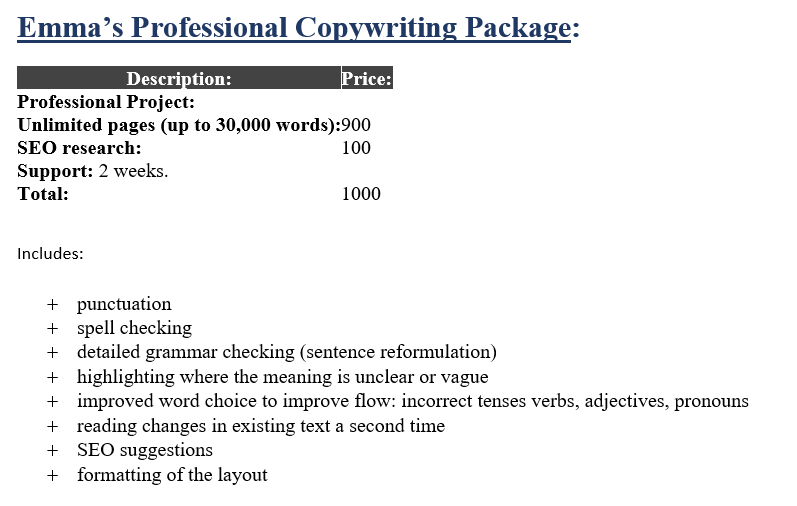 Customisable business price ranges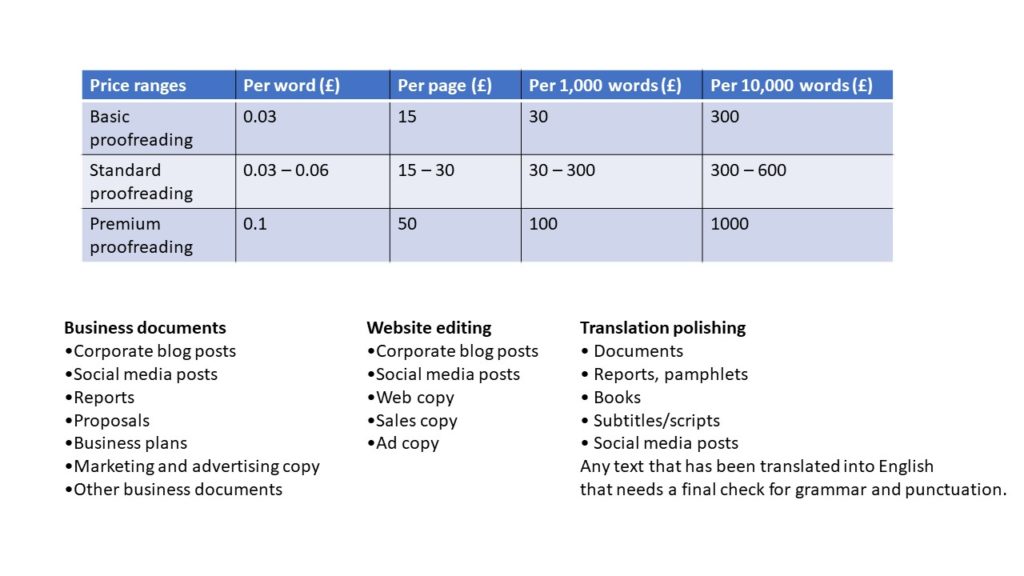 Quotations tailored to your needs, dependent on the complexity of the document, your time frame and what level of proofing is required.
Website editing
Corporate blog posts
Social media posts
Web copy
Sales copy
Ad copy
Translations
Any text that has been translated into English which needs a final check for grammar and punctuation. 
Documents
Reports, pamphlets
Books
Subtitles/scripts
Social media posts
Business documents
Corporate blog posts
Social media posts
Reports
Proposals
Business plans
Marketing and advertising copy
Other business documents
What can I expect?/What is proofreading?
Once I have learnt about your project I will issue a quotation with three pricing options/levels. After a mutual negotiation and you are happy that all your requirements are met I then either commence work right away or, for larger projects, issue a booking form which lays out all the terms and conditions of our contract and request a deposit. The document is then returned to you with tracked changes so that you can see every change (a clean copy can also be provided). And the final invoice is issued.
Why Emma?
I'm here to help with all types of business documents, including annual reports, blogs and emails. I worked for six years in a confidential financial environment, and five in academic research. So as well as being aware of jargon, such as anti-money laundering, and how to professionally edit business-speak, I am knowledgeable regarding confidentiality. I am also an individual offering a more personalised service and, hopefully, a long-term working relationship. So you can be certain that you're not placing your money into the hands of a faceless company.