Thank you, thank you, thank you!
I am already lucky to be doing research in such an interesting subject area bringing a variety of disciplines together. The real bonus are the nice folk you come across who are equally passionate about storytelling too.

Gratefulness
I am extremely grateful to the Society for Storytelling for providing me with a letter of support to aid my fundraising (see copy below). To Youngminds for expressing an interest in my work and letting me post a guest blog article on mental health and storytelling. And to the Adam Smith Institute for donating £250 towards my PhD.
I am grateful to my PhD friends Heidi, Maru, Laura, Selena, Celia, Dee, Donna, and those from the IAS fellowship, for sob stories over tea and the moral support to reach the end of the PhD marathon. Also to those who helped me find the parttime work to fund the PhD. For example, to Wendy in Cornwall, to Dean and J. in Warwick for all the laughs, and the super Learning Grid team. To the friendly faces around Warwick University's Sociology Department who kept their doors open and hired me for transcription on fascinating research on artists and on politics. And to my husband Morgan for his constant support.

Meetings
I had a meeting today with Professor Mike Wilson, University College Falmouth (now Loughborough). His current research focuses on digital storytelling. He did some previous work on oral narrative and adolescents. And we discussed working together in his storytelling department on future projects. Though, I am missing Scotland … so we'll see how it works out.

More information to follow in a future blog! That's all for now. If you would like to support my work, or have any questions, please get in touch.
Learn more about Emma's writing
If you are looking for a book to read about sisterhood and the resilience of friendship check this out: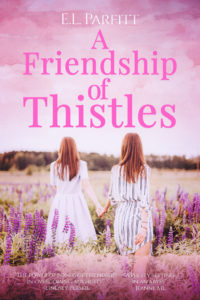 09 August 2012
To whom it may concern,
Emma recently contacted us regarding her research into storytelling and its beneficial effects. We at The Society for Storytelling believe that supporting the completion of this project is a worthwhile cause, and complements our national aims and objectives. Our membership of nearly 400 practitioners and highly influential opinion formers – including the author, Philip Pullman – would find Emma's work to be very informative. Her findings would be something that we would look forward to disseminating and, where relevant, share within our own newsletter, public website and annual general meeting of storytelling enthusiasts from across the UK. We can also see the value of this research as a potential tool for the Society and individuals to unlock partnership funds, from such organisations that could include primary health commissioning agencies, the Big Lottery Fund, Arts Council England and Creative Scotland.
The Society for Storytelling was established in 1993. It aims to increase public awareness of the art, practice and value of storytelling. To us, storytelling is more than just performance or entertainment: it can also educate, heal, lead to better practice in business, and inspire and change lives. We wish to assist the project by writing this letter of support and, where possible, assisting Emma with further advice, direction and encouragement. Our Directory of Storytellers is available as a resource to help Emma contact storytellers for her research.
In order to test her ideas, we are aware that Emma has completed a trial run with the notable Cornish Storyteller, Mike O'Connor. The school has been inspired by Emma's work to establish a permanent storytelling club. The teachers have also started a summer school course to encourage students with learning difficulties to read, and this course now includes storytelling.
We therefore wish Emma all the best in her research and hope all relevant partners may join and support her action based research that is proposed.
Yours sincerely,
Chip Colquhoun
Chair
On behalf of The Society for Storytelling