By E.L. Parfitt, author of Seascape, Shattered Roses and Temptation & Mozzarella.
This month I took some time to be creative with a pile of old scribbles I had made in a spiral notebook. Here is the result.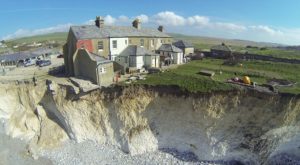 Short story: Lies on the cliff
It's an uncertain coming of age: a catcher in the rye. There are lies breathing on the cliff surrounding the house. It's maddening that, trying to work out what's the point of a lot of things. A conscious faltering. Control. End. The precipice …
I can't imagine how … slowly … it becomes the tale gone wrong. God knows we all sprint off the edge in the end; dependant on twilight feelings of anger. The doctors did not know what to expect. Each time they considered how it came to be I wanted to ask, 'Why bother?'
I left the room for a cigarette break. I know that surprises you because I don't smoke.
I wanted to leave. To breathe in the peaceful alchemy of being absent. Art came, was born, died.
"If you love someone," grandmother said, "you can bring the fairy tales. Myths have limits to human love. I'll put the kettle on.' She never made much sense in reality or memory.
I felt isolated returning to the house alone: relocated to the past.
'Call,' Ernest said.
'When Art's dead,' I said.
It was as if they—us, these other people—continued to play roles outside of us. I couldn't inhale in this place.
'Enough,' said the tears.
To cry him back from death wasn't possible. Silent tears, for the truth of it was that no one wanted to listen. Not even Ernest. I missed Ernest's friendship: the man that it was generally accepted could make matters worse. It was worse when Art stole the words I might have spoken but it was inevitable.
It wasn't Ernest that I cared about. I wanted to look into Art's eyes back when there was no death and kiss his forehead again. I wanted to walk across the cliffs together and change how I had reacted.
'Do people die here?' Arthur asked.
'Kids, yes,' I responded.
'That's enough,' he said, in gratitude of the don't-you-dare-jump tone of my voice.
Being loved and cared for is something to keep a hold of.
Meanwhile I dreamed another life where my hand was his wife's hand and he goes away unwillingly. One fixed to the other refusing to part again.
'Okay,' I said, 'There once was a man …' meaning that I would find a land where Art would be there; him and me, country after country. Yet Art left the room at the border between cliff and sea while I was dreaming. I wondered if he asked to be alone but I hadn't heard. Now each time I asked the answer would be as solid as lies breaking on the cliff.
A very brief history and technique
William S. Burroughs takes the credit for devising the cut-up method. The technique however can be traced to the European avant-garde art movement of the 1920s (the Dadaists). When I read about the technique it made me think of the colourful cut-outs of artist Henri Matisse in the 1940s and 50s (Murphy 2014).
Here is the method described in Burroughs words:
The method is simple. Here is one way to do it. Take a page. Like this page. Now cut down the middle and cross the middle. You have four sections: 1 2 3 4 … one two three four. Now rearrange the sections placing section four with section one and section two with section three. And you have a new page (Burroughs, 1963)
Going to give it a go? Or fancy reading? See other stories by E.L. Parfitt.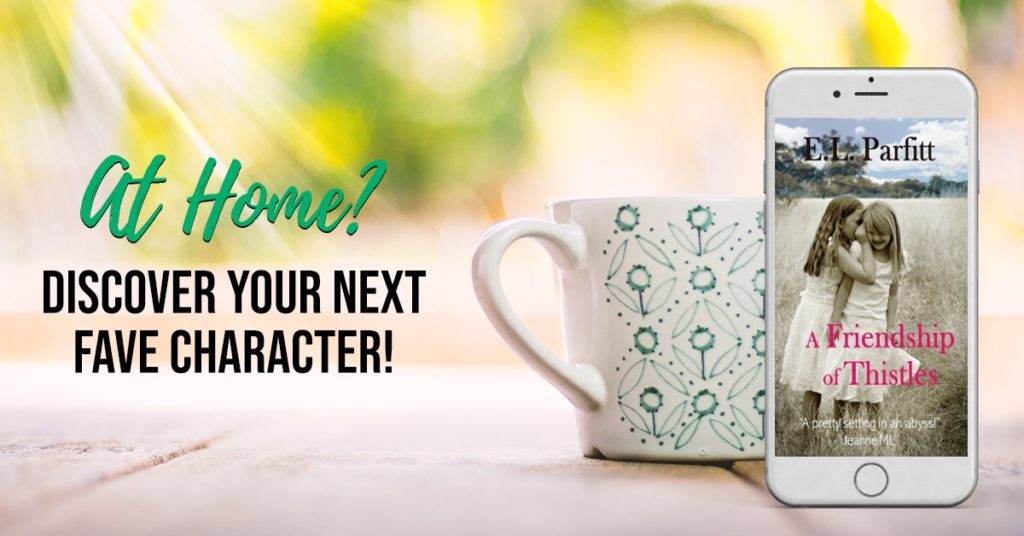 References
Jones, J. 2015.

How David Bowie, Kurt Cobain & Thom Yorke Write Songs With William Burroughs' Cut-Up Technique

. Open culture. 4th Feb 2015.

http://www.openculture.com/2015/02/bowie-cut-up-technique.html
Murphy, J. 2014. "Henri Matisse: The Cut-Outs": A Modern Master's Final Years. 10thNov. 2014. Biography. https://www.biography.com/news/henri-matisse-the-cut-outs-moma
Burroughs, W.S. 1963. The Cut-up Method. In: Jones, L. ed. 1963. The Moderns: An Anthology of New Writing in America (NY: Corinth Books, 1963). http://www.writing.upenn.edu/~afilreis/88v/burroughs-cutup.html